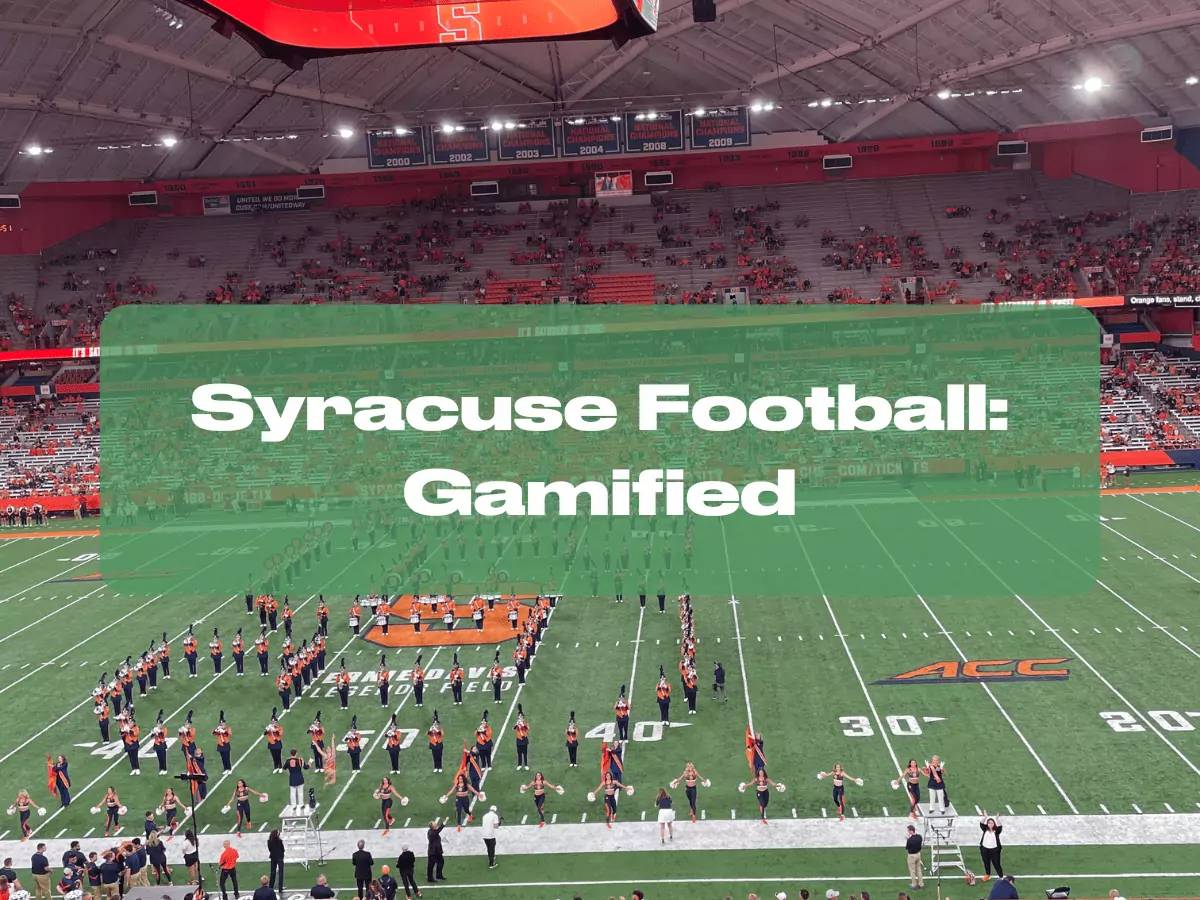 Syracuse Football: Gamified
Best.Day.Ever had the honor of helping kick off the first Syracuse Football home game of the 2022-2023 season! We were tasked with assisting the Syracuse Athletic Department's 'Cuse Athletic Fund in hosting their donors at an event on the quad before the game. Guests purchased a ticket to attend and enjoy good food, refreshments, and access to a prime location on campus. BDE was there to add a fun, free game to their experience, collect useful data, increase engagement within the event, and keep them engaged until the final whistle.
We had two live games for guests to enjoy. A pick 'em game called Syracuse Selections, where guests took time to make guesses about what will happen during the game to earn points. Questions included: who will score the first touchdown? How many passing yards will each team have? For this game, there was a winner announced each half.
The second was the classic football squares game, Syracuse Squares. Each person had the chance to choose a random square, and their name would be showcased on the large screen in the event tent, with the coinciding scores filling in at kick-off. Winners for this game were announced each quarter.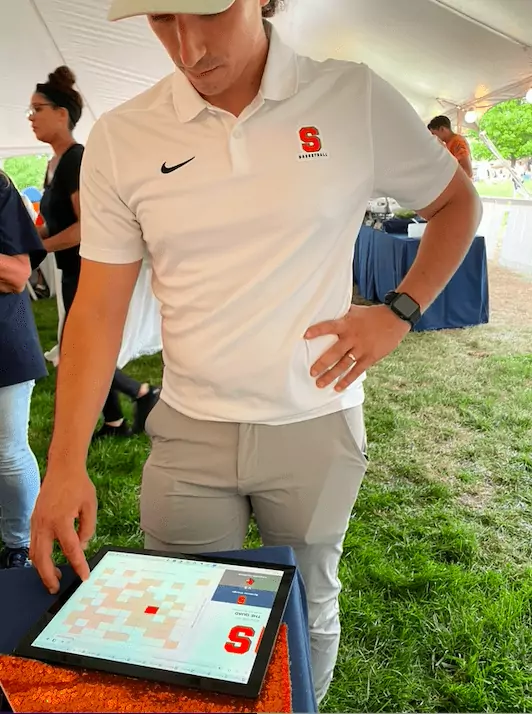 To participate in each game, the guest needed to fill in a very brief questionnaire providing usable data for our client, including their name, alumni affiliation, email, and whether they were interested in receiving more information about luxury suites. This allowed us to contact the winner and provided valuable leads for the 'Cuse Athletics Fund.
These questions can be modified to collect the specific data we're looking to gain from our event. The game itself being free to participate in, paired with attractive prizes on display, incentivizes maximum participation and data collection from the crowd.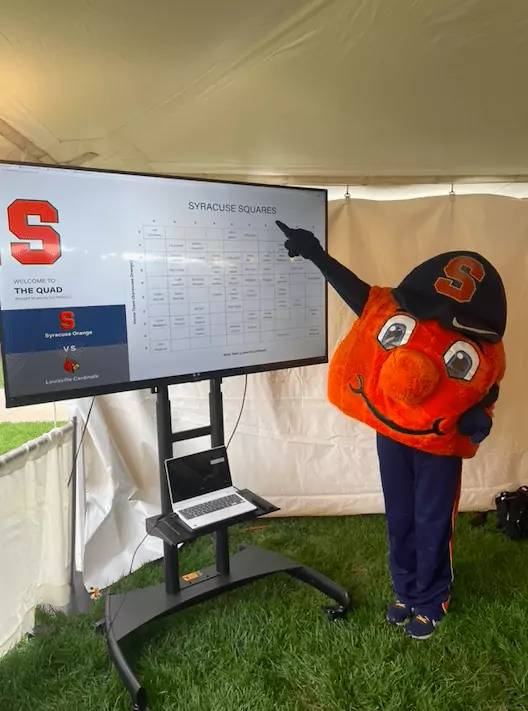 Once our guests left the event tent and entered the game, our engagement followed them to their seats. Each guest could keep tabs on the leaderboard by visiting the site on their mobile phone, and an automatic email was delivered notifying the winners each quarter.
By the end of the game, we had five happy winners who would receive some unique Syracuse branded gear in the mail. We also had 521 pick 'em points scored, 107 unique emails collected, 27% indicating they were alumni of the university, and 15% showing an interest in future premium suite rentals. Beyond the numbers, we had increased engagement within the tent, providing guests and staff the opportunity to interact, encouraging conversation, and driving excitement for kick-off.
Are you looking to increase engagement at your next event? Put us in, coach!